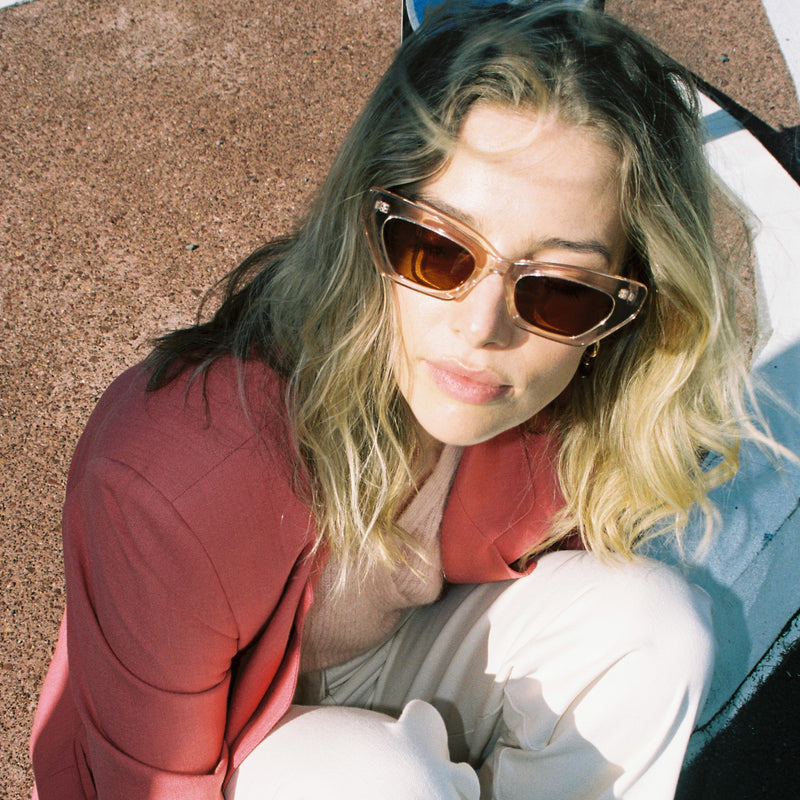 Journal / LIFE ON MARS / Jane Etheridge
JANE | @janeyetheridge
Name: Jane Elizabeth D'Arcy Etheridge
Occupation/ Business/ Creative outlet: Strategist at an advertising agency. D-list part-time model.
Starsign: Leo.
Favourite Number: 17, 3.
First thing you did this morning: Said "5 more minutes" to my boyfriend, snoozed the alarm and went back to sleep.
Products found in your bathroom cabinet: I use an eye cream, a cleanser and a vitamin C serum from Murad and they are SO good.  Egyptian Magic cream. Rosehip oil. Eye drops for my consistently bloodshot & tired eyes. Sunscreen! I also bought this cheap snail serum called Mizon Snail Repair on AliExpress and whilst its authenticity is questionable it makes my skin baby soft and I love it.
If you could only use one piece of makeup what would it be? Concealer, I have the darkest under eyes in the world.
Three ingredients always in your kitchen cupboard? NZ olive oil, cumin, garlic.
If you were on Masterchef what would be your 3 dream Mystery box ingredients? Figs, fennel and really fancy French goats cheese.
Dream job when you were 5? Professional rhythmic gymnast.
Currently reading/ listening/ watching? Reading A Little Life by Hanya Yanagihara, I just started watching The Handmaid's Tale, and the only podcast I really (albeit sporadically) listen to is The High Low.
The first album you ever bought? With my own money it was Beyoncé - Dangerously in Love.  I went home and memorised all the words to every single song from the little pamphlet inside the CD case.
Best song to dance to? Dancing On My Own – Robyn.
Favourite form of movement/ exercise? Walking & yoga.
Go to karaoke song? ANYTHING Celine Dion.
Nighttime rituals? Drink some aloe juice, a cup of tea, a really thick & heavy moisturiser (usually Egyptian Magic) and a scroll of Instagram.
Sunrise or sunset? Sunset.
Dance party or dinner party? Dinner Party.
Favourite smell? Freesias and my Mums perfume.
Pet peeves? Eating (especially crunching) loudly, when people are rude to waiters & waitresses!
Favourite sandwich? I recently tried the corned beef, sauerkraut and swiss sandwich from All Press and WOAH it was pretty good.
Death row meal? Pasta and red wine.
This time last year, I wish I knew... How to make a pivot table in excel.
Last text you sent? 'Well if you meet me at 5ish and drop me to Pitt St then you can take the car' hahaha
Last google search? Soup recipes.
Best piece of advice you've been given? Keep cool, baby (my Mum, before every competition / exam / major moment to date)
Thanks Jane!
Jane wears her own clothing including Mars LOTTE sunglasses in Pale